Brazilian midfielder DenilsonNeves was a member of the Sao Paulo team which won the Copa Libertadores in 2005 to qualify for the FIFA Club World Cup (CWC) tournament in the same year. DenilsonNeves and Sao Paulo went on to win the 2005 FIFA Club World Cup tournament by beating Champions League winners Liverpool in the final.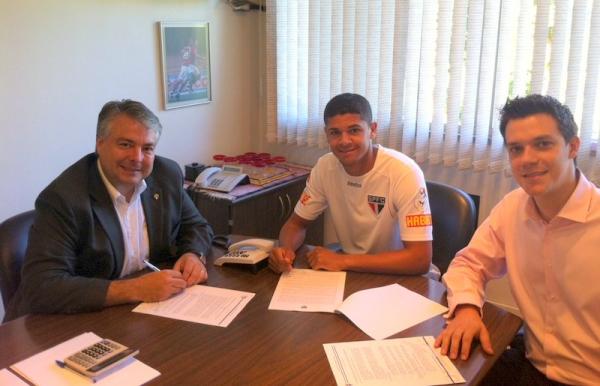 DenilsonNeves was not featured in the final of the 2005 FIFA Club World Cup tournament at the International Stadium in Yokohama. Sao Paulo won the tournament by beating Liverpool 1-0 in the final thanks to the first half goal from Mineiro. The Brazilian midfielder scored the lone goal three minutes before the half hour mark to lead his team to victory against a Liverpool team with the likes of Steven Gerrard, Xabi Alonso and Jamie Carragher in the starting XI. Norwegian star John Arne Riise, Peter Crouch and Frenchman FlorentSinamaPongolle came into the game in the second half, but they were not able to alter the destination of the FIFA Club World Cup trophy by failing to score the goal that would have taken the final into extra time at least.
At the 2005 FIFA Club World Cup tournament in the Asian nation Japan. Denilson and his Sao Paulo teammates played twice starting with the five-goal thriller in their last four clash with Al-Ittihad of Saudi Arabia. They edged the Saudi team 3-2 with a brace from Brazilian attacker Amoroso, while goalkeeper RogerioCeni was responsible for the other goal. On their part, Liverpool booked their place in the final by beating DeportivoSaprissa of Costa Rica.
Brazilian player DenilsonNeves was introduced into the Sao Paulo first team as a teenager in 2005 and he enjoyed the best season of his career in terms of winning trophies despite playing a little part.