Brazilian midfielder DenilsonNeves came close to winning a title during his timeat Arsenal when the club reached the 2007 League Cup final before they were beaten by London rivals Chelsea. Chelsea denied Denilson the chance to win a silverware with the Gunners thanks to the 2-1 defeat when the two teams met in the aforementioned final.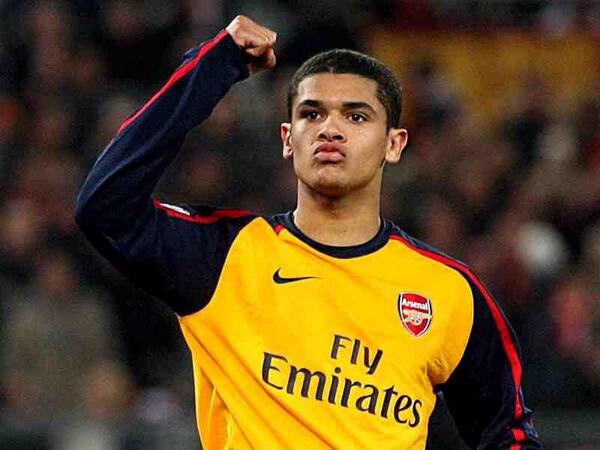 The 2007 League Cup final was the closest that Denilson got to winning a trophy during his seven-year stay in North London. Denilson signed for the Gunners in 2006 for an undisclosed fee believed to be around £3.4m and he was an Arsenal player until he finalised his return to boyhood club Sao Paulo on a permanent deal in 2013. He spent the last two years of his Gunners career on loan at Sao Paulo in his native Brazil.
Denilson was a regular in the Arsenal team on the way to the final where the Gunners faced Chelsea as revealed earlier. He was in a two-man Arsenal central midfield for the Chelsea game alongside Cesc Fabregas. He was given a yellow card for his troubles on 19 minutes.
Arsenal took an early lead in the game through England international Theo Walcott who started on the right side of the Arsenal midfield. Walcott scored after just twelve minutes to give his team an advantage. The Arsenal advantage lasted for just eight minutes before Ivorian striker Didier Drogba replied for the Blues.
Didier Drogba is always the man for the big occasions and he delivered once again for Chelsea. The stalemate between Chelsea and Arsenal lasted until six minutes from time when Drogba popped up with his second goal of the game to win the contest.
Denilson played the whole game which ended in a controversial manner after three players were sent off by centre referee Howard Webb.