Arsenal have up to four captains and in times when none of them seem enthusiastic of neither the arms band nor the responsibility that comes with the job, David Luiz has been constantly stepping into the frame to act and rally the rest of his teammates.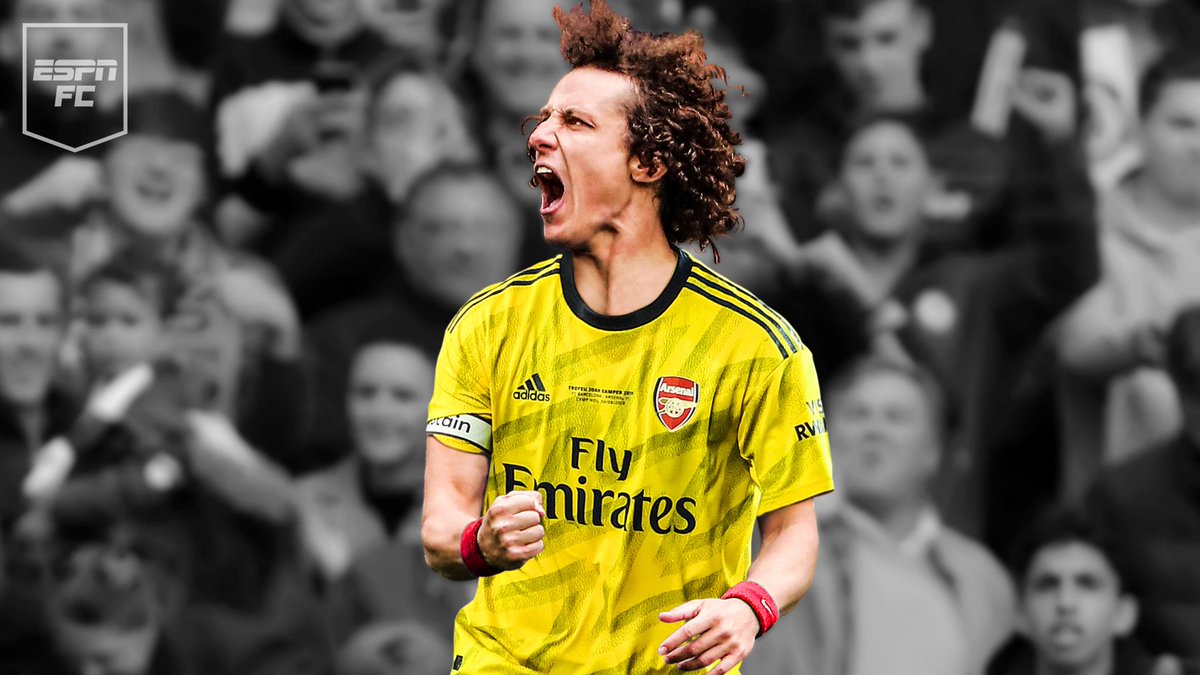 Although Luiz has not gown to the point where he s playing the defensive midfield like his compatriot Denilson once did, his overall improvement nonetheless has not gone unnoticed. The Brazilian have always been the kind of defender that finds it hard to pin himself back throughout a game.
It is the reason he has been able to play in a couple of other positions especially at his former club.
Chelsea sold him because he makes so many mistakes. For all the flairs the former Benfica man brought to Chelsea, watching him make the most comedic of errors over and again became unbearable at a point. Versatility is good but when the cost trumps the feels, deleting is almost always the option.
Arteta appear willing to accept all that and even make him better as a result. The Spaniard have shown to keep an open mind and as a result, players with which both Emery and Ljungberg struggled with have seemed to get along with his plan quite easily
Arsenal have not heard a defensive father figure for a long time. Not since Per Mertesacker. Someone to rally the troops even when they are 5-0 down is the kind of player a coach will find in Luiz. His jovial nature assures anyone of that.
Having a motivated backline that will use every part of their body to fight and protect your goal might just be the psychologic kick that will spur the Gunners to achieve more nobler heights.